Renewable Energy
Cro-Bar Construction Ltd. is a leader in the field of renewable energy solutions and contracting. We offer a full range of turnkey offerings to our clients in all areas of wind farm development and construction, while at all times adhering to the highest standards of health & safety and environmental management, including:
Turbine Foundations
Transformer Bases
Access Road Construction
Crane Hardstands
Grid Construction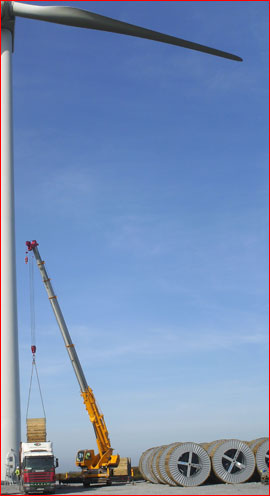 Our ability to deliver underground M.V. & H.V. turnkey grid connections have been of particular interest to our clients, where we offer electrical and civil design, civil construction, cable supply, jointing, terminating, testing and commissioning.
Our Services Include
Technical Advice
Feasibility Studies
Electrical Design
Civil Design
Procurement
Planning and Programming
Health & Safety
Environmental Management
Peat Assessment & Management
Cable & Accessory Supply
Jointing, Testing & Commissioning
As-Builts & Handover
"Health & Safety and the Environment" are key drivers as to how we operate as a company and we take great pride in our record in these areas to date.