Commitment, Service & Quality
Cro-Bar Construction is an Irish and UK based contractor providing turnkey services to the building and civil engineering industries. We specialise in offering innovative and cost effective, customised solutions to our clients, delivering projects in a timely fashion, within budget, to the highest standards.
Men's Health Week 2018         
This year Cro-Bar Construction joins efforts with The Men's Health Forum in Ireland for Men's Health Week 2018.
It will run from Monday 11th until Sunday 17th June 2018.
The overall aims of Men's Health Week are to:
Heighten awareness of preventable health problems for males of all ages.
Support men and boys to engage in healthier lifestyle choices / activities.
Encourage the early detection and treatment of health difficulties in males.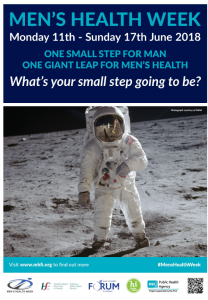 During Men's Health Week 2018, people in Ireland are being asked to do something out of this world. Everyone is encouraged to work together to do at least one small practical thing to improve their own health and the health of men across the island.
For further information visit: http://www.mhfi.org/mhw/mhw-2018.html#Why 
Health & Safety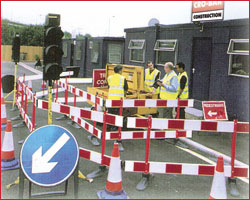 Cro-Bar Construction Ltd. is totally committed to all aspects of Health & Safety and we pride ourselves in our abilities to create a "safe system of work" at all times.
We apply strict Health & Safety procedures through workforce training and a rigorous "Quality Management  Assurance Programme".
We enjoy an excellent Health & Safety record and we continually strive to improve our current processes and procedures. The loyalty of our management and workforce is a product of our continuous investment in their personal development and training.
Environmental Management


Prior to any work commencing, all projects are assessed and procedures put in place to manage any environmental concerns. Particular emphasis is placed on protecting waterways, fuel management, spillage, noise reduction, habitat protection and recycling of materials to minimise waste.