Other Offerings
Groundworks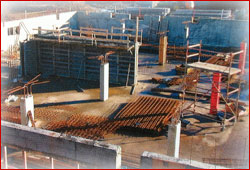 From foundations for individual buildings to entire groundworks packages, Cro-Bar Construction Ltd. can meet your needs and specifications. From concrete bases and hardstanding areas to floors for various applications, including workshops, sheds, yards and carparks our skilled workforce will deliver on time and to budget.
At Cro-Bar Construction Ltd. we have the resources and expertise to carry out large or small scale excavations, including the disposal of material not being re-used on site.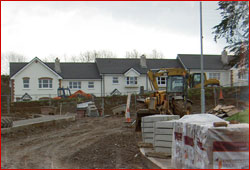 Cro-Bar Construction Ltd. can manage part of, or a complete project from conception to completion, meeting stringent targets for quality, cost, program and safety, whilst still retaining the flexibility to make rapid changes and adapt when necessary.
Our aim is to provide our clients with a straightforward, yet highly professional, service without the usual frustrations associated with the industry, from conception and design, through to planning and the finished product.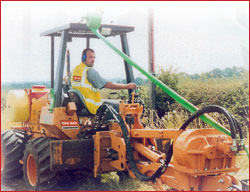 Vibratory Ploughs
Where ground conditions allow, mole-ploughing is certainly the most economical and profitable method of laying cable and small duct.
The ability to cut a clean narrow channel to a required depth, leaving a track that is barely visible to the eye and requiring minimal backfilling (if any),
allows us to offer a highly cost effective solution.
Surveying Solutions
Cro-Bar Construction Ltd. through one of its associated companies, can offer a specialist range of surveying & consultancy solutions. These include Route Planning, Mobile Mapping, Land Surveying, Utility Packs with focus on reducing Health & Safety risks whilst reducing time and costs.

This results in innovative solutions and continually improved working practices, to ensure our clients get the highest quality results in the most cost effective manner.

Pole Erection
Cro-Bar Construction Ltd. can also provide its clients with overground expertise as well as underground. Our fleet of customised poling trucks and specially fitted rubber tyred backhoe loaders, allow us to offer our client both on-road and off-road capabilities.
Where ground conditions will not allow for excavation of hole by auger, alternative methods can be offered.